Co-governance smoulders in election run-up
Graham Adams, Contributing Writer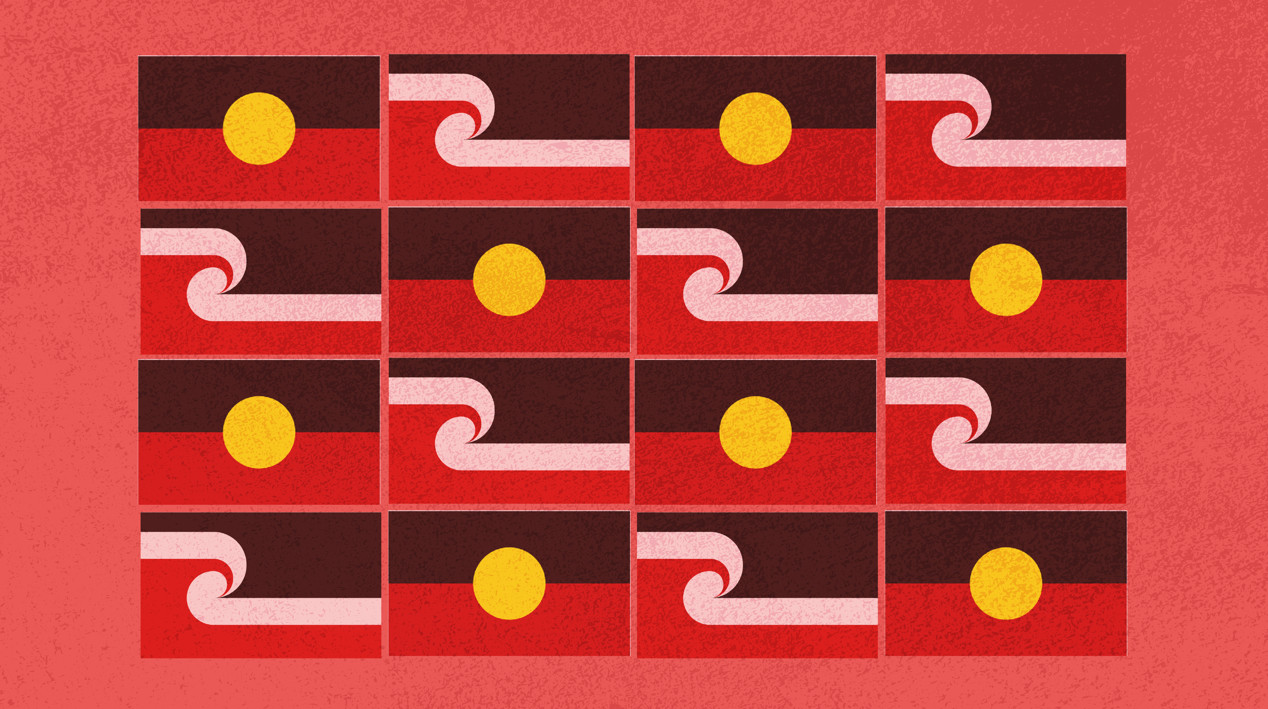 Polls on October 14 will be a verdict on race-based policy in New Zealand — and Australia.
In New Zealand, the general election on October 14 will be to some extent a judgment on the extensive co-governance policies implemented by the Ardern-Hipkins administration across a broad array of policy including water management, planning standards, health and education.
In an odd coincidence, it looks likely that October 14 will also be the day Australians vote in a referendum on the proposed Voice to Parliament, which will decide whether Aboriginals and Torres Strait Islanders win a constitutional right to a permanent body advising the government on matters affecting Indigenous peoples.
In both nations, race-based policies are polarising and fraught. A significant difference, however, is that Australians are being offered a democratic choice in advance of legislation whereas New Zealand's Labour Party never campaigned explicitly before the 2020 election on giving widespread effect to an interpretation of the Treaty as a "partnership". After gaining an outright majority in what Jacinda Ardern dubbed "the Covid election", Labour has proceeded to stealthily insert such policies into law over nearly three years.
In fact, Ardern's government went out of its way before that election to hide the inflammatory He Puapua report — which charts a path to co-governance between the Crown and Māori by 2040. And it was not only hidden from voters but also from the Deputy Prime Minister, Winston Peters, the leader of Labour's then-coalition partner, NZ First.
In June 2021, Minister for Māori Development Willie Jackson made it clear how explosive He Puapua would have been if it had entered the public arena before the election: "I'm not saying Peters would have been back [in Parliament if he had been given He Puapua], but you've got to remember [NZ First] were trying to use anything to get the vote up, and it would've been gold for them."
Given Jackson could see how dangerous He Puapua would have been to Labour's electoral prospects in 2020, it's impossible to believe that race-based policy won't be a major — perhaps critical — factor for voters this year given that many of the report's recommendations have now been fulfilled.
Co-governance in Three Waters in particular has been a thorn in the side of the government but it has nevertheless forged on with its plans to give iwi more say in how water is managed than that granted to the other 84 per cent of the population. As is now evident, co-governance at the strategic level of the Three Waters pyramid is less significant than the unbridled power given to iwi through their exclusive right to issue Te Mana o te Wai statements that the 10 Water Services Entities are obliged to give effect to.
"Community Priority Statements" — which an amendment is belatedly making available to citizens who cannot claim Māori ancestry — are a sop to placate the vast majority of the populace. The water entities are obliged to do little more than note having received them.
Although co-governance is not showing up reliably as a pressing issue in polls of voters' concerns, David Seymour has reported that, on his nationwide speaking tour, it is an issue he has "heard about time and again". And it's clear from Chris Luxon's public meetings that co-governance is a persistent concern for those attending.
Sir Bob Jones wrote a column last week in which he described the public as "seething" over the government's race-based policies, which he predicted would be a major factor in the government losing October's election.
He reckoned most people stay quiet in public for fear of being called racist but he predicted that voters, in the privacy of the ballot box, would express their displeasure not only at the government's "gross mismanagement" but also its "outrageously undemocratic racism" — to deliver what he predicted will be a landslide victory for National and Act.
In Australia, Prime Minister Anthony Albanese is yet to give a firm date for the national referendum but journalists have calculated — by taking into account the Prime Minister's overseas commitments, the AFL and NRL grand finals, and statutory requirements — that October 14 is the most likely date.
The referendum question states simply: "A proposed law: to alter the Constitution to recognise the First Peoples of Australia by establishing an Aboriginal and Torres Strait Islander Voice. Do you approve this proposed alteration?"
One of the thorniest questions for the Australian public to grapple with before they can make an informed decision is exactly what The Voice would mean in practice — including whether the advisory body would urge the abolition of Australia Day, as some Indigenous leaders demand. Consequently, in an effort to dampen fears of overreach on contentious topics, some supporters have claimed it will have very little power or influence, which leads to the inevitable question of why bother with a Voice at all.
Interestingly, the influence of the Waitangi Tribunal on policy in New Zealand has been regularly cited in Australian media as a cautionary example.
To succeed, the referendum requires a majority in the national vote overall and in at least four of the six states ("a double majority"). If three states vote "No", the referendum will fail even if the majority of Australians vote "Yes". So far, polling shows support for the Voice having steadily lost ground over the past year, with both "Yes" and "No" votes jockeying to take the lead. And with "undecideds" rarely falling below 10 per cent of those polled, there has been no strong indication so far of a likely outcome.  
New Zealand's media has offered very little coverage of the Voice referendum but then journalists have also paid little attention to David Seymour's proposal for a referendum on the Treaty of Waitangi and co-governance. He says that if Act is elected to government he would push to introduce a new law defining the principles of the Treaty. Voters would be given the chance to approve or reject the Treaty Principles Act at the 2026 election to determine whether the law came into force.
Voters are already familiar with this legislative sequence after the End of Life Choice Bill became a law when Parliament passed it in 2019 but it didn't become the law until a majority of voters had ratified it at the 2020 election.
Seymour says the "Treaty Principles Act" would be "short but decisive":
• All citizens of New Zealand have the same political rights and duties;
• All political authority comes from the people by democratic means including universal suffrage, regular and free elections with a secret ballot;
• New Zealand is a multi-ethnic liberal democracy where discrimination based on ethnicity is illegal.
He added: "For the avoidance of doubt, these principles prevail over any contradictory enactment by Parliament, or finding on the matter of Treaty Principles by the Courts."
As expected, journalists who have firmly supported the government's extensive push to give effect to the interpretation of the Treaty as a "partnership" — as the criteria for the $55 million Public Interest Journalism Fund prescribed — are generally hostile to Seymour's proposal.
Last weekend, Stuff senior journalist Andrea Vance — in a column discussing Seymour's plebiscite titled "Could the Treaty of Waitangi become the next casualty of populism?" — wrote: "Referendums are a dreadful way to decide constitutional matters, subjecting them to the vicissitudes of political controversy, stripping out nuance and encouraging dehumanising language and distorted realities. They are a demagogue's dream…"
No doubt Vance suspects there is a very high likelihood that Seymour's proposed Treaty Principles Act would be ratified by a significant majority. Certainly, the claim that 16 per cent of the population should have special rights in perpetuity because of their ancestry — on account of a hotly contested interpretation of a brief document that allegedly established a "partnership" between Crown and iwi signed nearly 200 years ago — would be a hard sell to much of the public.
Vance conceded that "Seymour is entitled to question the extension of co-governance from the management of rivers, lakes and forests to public services and institutions (such as Māori wards in local councils, the creation of the Māori Health Authority, or Three Waters reform). Indeed, it falls within his role as a member of the Opposition." However, she alleged that, in pushing for a referendum, he has "an insidious, but deniable, subtext" (presumably racism, which is the reflexive slur for those bereft of argument) and is not "serious about constitutional reform". Extraordinarily, she thinks he "should answer for why — and how — he is pursuing this issue".
The possibility that Seymour might — like many citizens — genuinely cherish universal suffrage of the "one-person, one vote of equal value" variety that New Zealanders have celebrated since women were given the vote in 1893 doesn't seem to have occurred to her.
National has so far ruled out supporting the proposed referendum as part of any post-election coalition but Act has said it is a bottom line for it agreeing to be part of such an arrangement. In the event of the centre-right being able to form a government after October 14, the winner of that tussle will depend to a large extent on how strong Act's vote is compared to National's.
In both New Zealand and Australia, the smouldering question is whether voters endorse or reject the sentiment expressed on Australia Day 1988 by Labour Prime Minister Bob Hawke that in this country, there is "no hierarchy of descent; there must be no privilege of origin".
October 14 is shaping up to be a watershed for both nations.
Graham Adams is a freelance editor, journalist and columnist. He lives on Auckland's North Shore. To receive pieces like this in your inbox subscribe to our newsletter.
MORE FROM THE COMMON ROOM