BIG IDEAS, UNPACKED.
Watch some of NZ's big thinkers – and doers – unpack the ideas that are shaping our society.
Has Politics Become All Tip And No Iceberg?
Alex Penk, Independent Researcher and Writer
Great political comms should be like the tip of an iceberg, while underneath, there should be some serious weight, intellectual grunt and carefully crafted policies. But does it seem like today's politics is all tip and no iceberg?
How to actually solve social issues.
Ronji Tanielu, Community Worker
Despite mountains of money being thrown at solving our toughest social issues, most problems are getting worse. Ronji Tanielu, who has spent years on the front line of solving social issues, unpacks the current approach and his thoughts on making real progress.
The System Is Failing Our Kids
Act MP Karen Chhour had a harrowing early childhood in the care of the state. "By the age of nine, I didn't think I was going to survive to the age of ten," says Karen. In this video she shares her thoughts on what is negatively affecting the outcomes of today's vulnerable children.
Simon O'Connor, National MP
There is a new global movement; a group of political actors and activists who zealously promote identity politics, where who you are as an individual means less than the group or tribe you belong to. At a time when polls are saying we are increasingly divided as a nation, is this political movement pouring fuel on the fire? 
Requirements For A Good Society
Bruce Cotterill, 5 time CEO, Company Director, Advisor to Business Leaders, Keynote Speaker, Columnist and Bestselling Author
What constitutes a good and decent society today? We were always taught about the most basic of needs being food and shelter. But beyond that, if you could have anything, what should we ask of the society we are part of? This week, Bruce Cotterill, shares part one of his top 10 necessities for a good and decent New Zealand.
Dr Oliver Hartwich, Executive Director, The New Zealand Initiative
In May 1945, Prime Minister Winston Churchill led Britain to victory. He was celebrated as a hero, but only two months later, the Brits elected a new Parliament and a new Prime Minister, Clement Attlee. Attlee promised to rebuild the country by taking control of the British economy, but it was a disaster. Over in West Germany, they took a different approach and managed an economic miracle. So how is this history relevant to New Zealand today?
Are We Aiming High Enough?
Mahesh Muralidhar, Venture Capitalist
Bear Grylls once said there is only one word to describe New Zealand – EPIC. He's right, we are epic, but are we aiming high enough to future-proof our country? Join Mahesh Muralidhar, Venture Capitalist, as he shares his thoughts on the importance of reinvigorating our economy, what we can do to encourage more start-ups and frontier businesses, and why they are essential for a successful New Zealand.
The soft bigotry of low expectation
Agnes Loheni, Entrepreneur, Qualified Chemical Engineer, Mum of 5, and Former MP
"Our children are inundated with messages that they will be preyed upon because of their race or other such perceived disadvantage," says Agnes Loheni. Are well meaning voices lowering the hopes and ambition of some Kiwi children by pushing a victimhood narrative?
Will taxing farmers work?
Bryce McKenzie, Co-Founder, Groundswell
Recently a petition with over 100,000 signatures was delivered by tractor to parliament. Organised by grassroots farmer advocacy group Groundswell, the petition called on the Government to stop its emissions tax on agriculture. This week we look at why farmers are so concerned and what impact the Government's measures will have on food prices, production and the environment.
Misinformation and Disinformation
Liam Hehir, Political Commentator
In the 2000s, "fact checking" was all the rage, with journalists setting themselves up as neutral arbiters of what "the facts" were in contested political situations. Around the time of the election of Donald Trump it became all about "fake news". In this video Liam Hehir looks at the latest iteration of how the powers of the day seek to control the narrative: "misinformation" and "disinformation".
Mina Amso, Journalist and Podcaster
She grew up in Iraq under the authoritarian regime of Saddam Hussein, where speaking out could lead to imprisonment and torture. Now grateful to be living in New Zealand, Mina shares her views on why the freedoms we take for granted are not as safe as we might think. 
Dr Melissa Derby, Ngāti Ranginui, Senior Lecturer Waikato University
What happens when the focus of government and institutions shifts from providing equal opportunities to equal outcomes? Is attempting to bring about equal outcomes a good idea – or even possible? 
You can't fix a problem until you know what the problem is.
Mike King, Founder, I Am Hope
Mental Health advocate Mike King uncovers some surprising suicide stats around the 2011 Christchurch earthquake, and shares his thoughts on dealing with bullies and drug dealers.
Paula Bennett, Former Deputy Prime Minister
There was a time when many thought Paula Bennett would join the Labour party. But she chose National and the rest is history. In this short video she explains how she came to her decision.
COMING SOON TO THE COMMON ROOM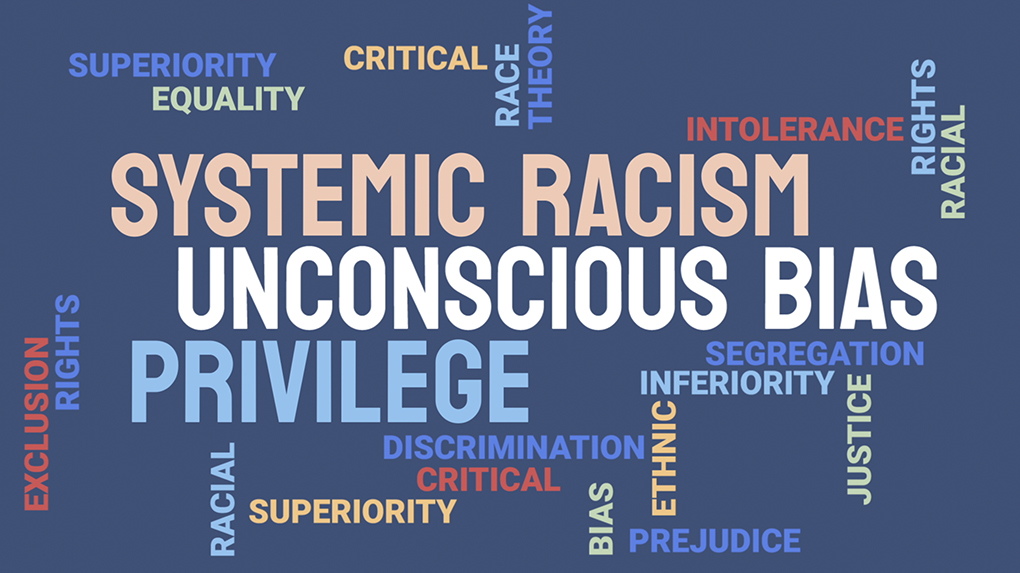 It's often suggested that it's the system that causes success or failure; it's our skin colour or ethnic background that matters. And until things like 'systemic racism' or 'privilege' end, the outcomes that some people experience will never change. But can this narrative have the opposite effect of what it's aiming to achieve?
Be first to view new videos.